"cos • medic"
a category of oral healthcare that focuses not only on appearance, but also whole body wellness through achieving a healthy, natural smile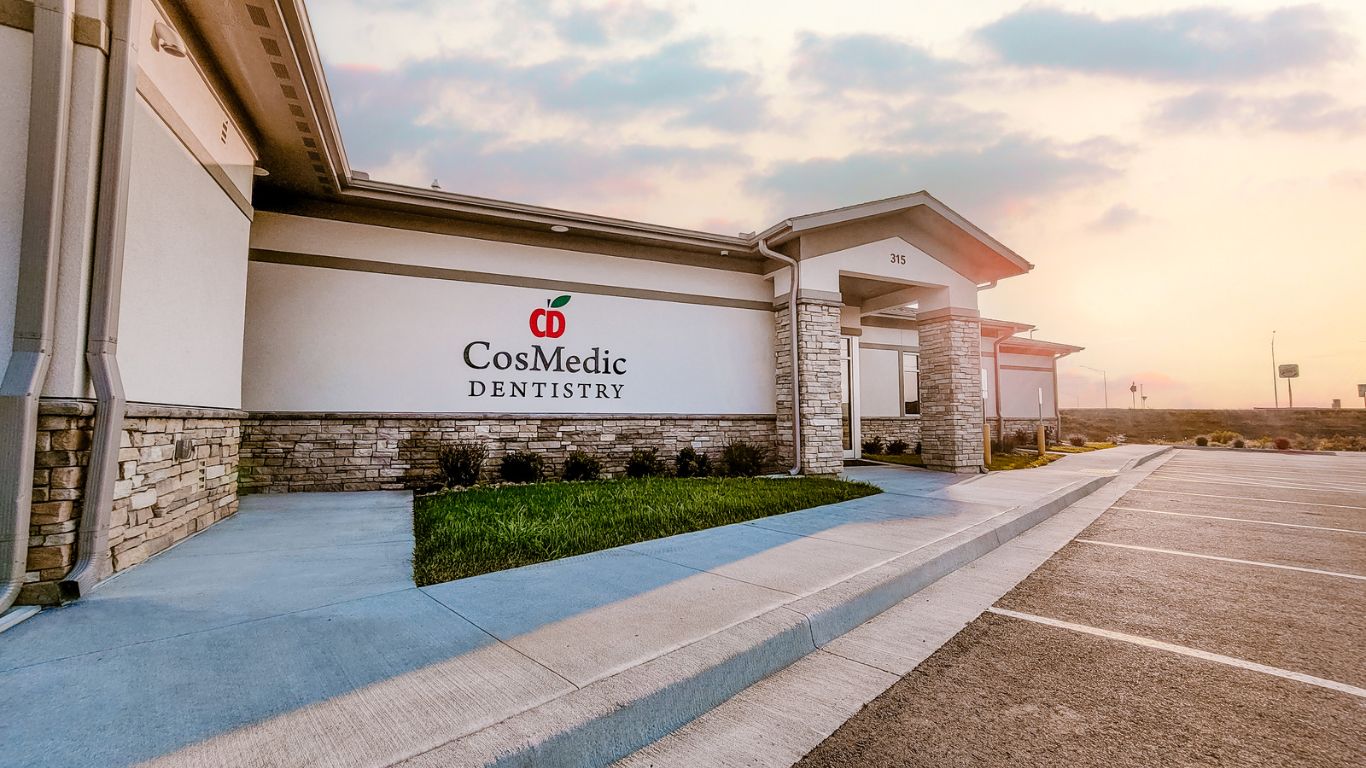 WELCOME
CosMedic Dentistry is committed to helping you achieve a beautiful, natural smile for a healthier life. Our doctors and staff take an overall health approach to dentistry, including how your general health impact your teeth and how your teeth impact your general health. We value the long-lasting relationships we have with those who come to see us, and you'll leave feeling more like a friend than patient.
WHAT WOULD YOU LIKE TO ACCOMPLISH?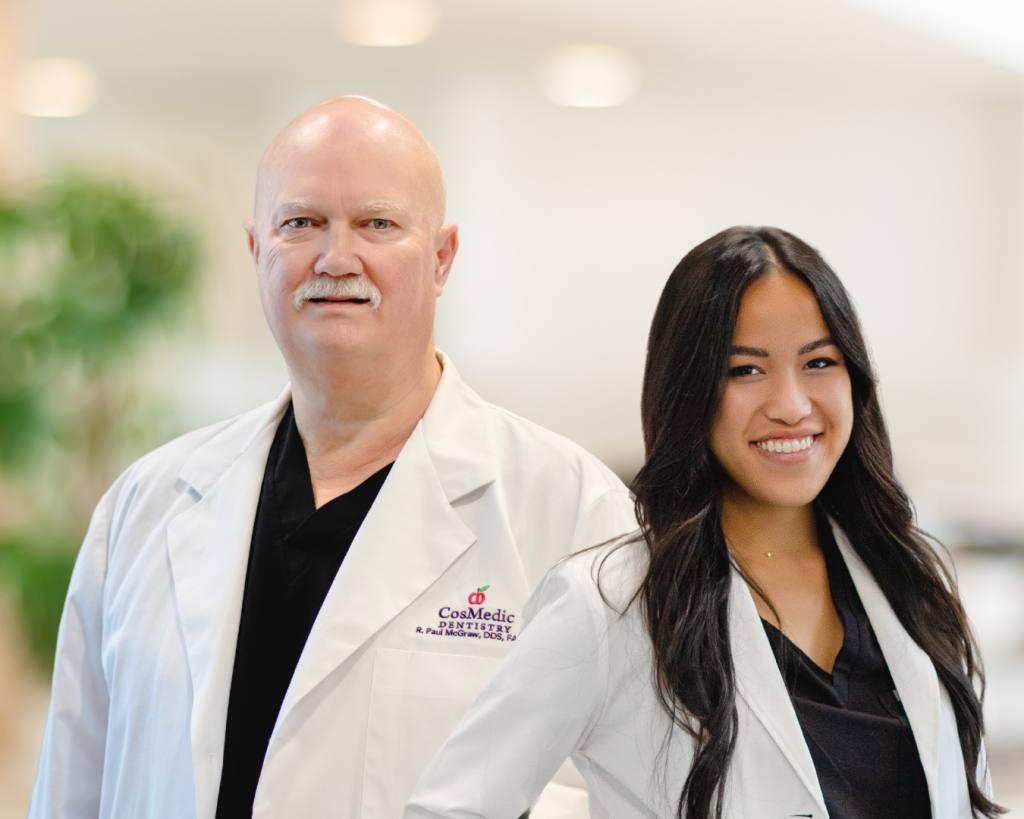 MEET DR. MCGRAW
AND DR. HUGHES
Dr. McGraw and Dr. Hughes are highly skilled and compassionate dentists who provide a wide range of procedures, including general dentistry, implant dentistry, dentures, and oral surgery. Their non-judgmental approach will help ease any anxiety you have, and their care doesn't stop the moment you walk out the door. They both stay updated with the latest methods and have additional training that allows them to provide quality dentistry that is personal, modern, and effective.
Testimonial 1
" I was so scared to go the dentist, and the staff and doctors make you feel safe. They were all so nice and did an amazing job getting my wisdom out! The facility was very clean and well put together. They treat you like family! I will definitely be making them my all the time dentist and will go back more than just for a problem! "
Testimonial 2
If I have to go to the dentist, I'm glad it's at CosMedic Dentistry. Dr. Paul McGraw is great. The entire staff is so friendly and helpful. I always feel they are trying to make a dental visit as pleasant as possible. Nothing but good experiences as far as I am concerned.
Testimonial 3
The entire group is exceptional from check in to check out. The receptionists were friendly. The dental assistant and dental hygienist were both knowledgeable and friendly. Our dentist, Dr. Hughes, is an absolute gem. She made a dental visit pleasant for my husband who normally hates going to the dentist a much less stressful experience for him and for that I'm grateful beyond words. We both highly recommend CosMedic Dentistry for your dental needs. You will not be disappointed. They are top notch!